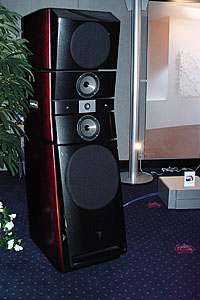 Audio Hellman presented JM Lab

G

rande

U

topia

Bes (€

70

000/pair) at their Finnish debut. Bes had a microscopic resolution with a huge visceral impact.

Grande Utopias

were feeded by A

udio

A

nalogue

preamp (€2350)

and monoblocks (€16700)

Another JM Lab Electra Be/ Audio Analogue system with a very promising sound. Be refers to the beryllium tweeter

Audio Analogue's product lineup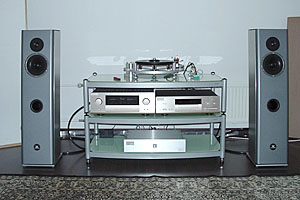 Audiostar

presented a system consisting of Ensemble loudspeakers, A

ccuphase

C

406

integrated, DD

77

player and N

ordost

T

hor

power distribution (€3

000

). On top the Michell Gyro SE.

Crevasse

brought an upgraded version of it's ribbon loudspeaker seen here last year. The upgraded version has new Mundorf coils and the bass unit has 15 kg more mass than the earlier version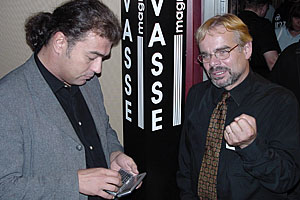 Crevasse's Lutz Reinhardt (right) discussing with Ari-Martti Pohtola of Highendnews. Crevasse's roots are in an early music instrument workshop which expanded into loudspeakers manufacturing

Kruunuradio

, the oldest hifistore in Helsinki, presented M

ichel

l's O

dyssey

/ Technoarm combination with an Aria cartridge

Naim CDX2 (€4300) and NAC282 preamp (€4600) on the right.

Naim's Ariva and Allae loudspeakers, €2000 and 3500/pair respectively