High End Hyvinkää 20.-21.9.2014



By Keijo Tanskanen



Foreword

Plenty of presentators took part in High End Hyvinkää 2014. Twenty rooms were occupied and besides this there were a couple of open stands in the event area. But, there is still room for future enlargement – a couple of important dealers were as still missing! Hopefully, this can be corrected in the future.

The importance of the event for Finnish high-end is quite obvious. Besides visiting listening rooms of importers/dealers or other enthusiasts, there is no other way to get into the world of the first row high fidelity (Hifi Expo delivers very little in this manner). The state of the economy in Finland and actually almost all over the world is rather difficult today, but probably just now is the right time to direct resources towards marketing.

Once again, the arrangements were done by Ataria Oy. This time, they had done an excellent job! A good map of the rooms, live music, record sales and Hifi Guru's car hifi stand were the approvals of this. This year's event offered also great listening results! All the presentators did well enough in more or less challenging rooms. So, the almost 500 visitors could really get closer to the main features and tendencies of the demoed equipment. I made my trip with two colleagues and a youngster, which also gave extra wideness to the sonic evaluations.

All the rooms were sonically quite good. Total flops were actually missing, but we waited much more from the Marek Sound's (Genelec) and Audiokauppa's (Kef & Ayre) rooms than they finally delivered. Probably, they had too big challenges in fitting the speakers into their rooms? Afterwards, I heard that Marek Sound had bettered the sound for Sunday. Sound Gallery demoed a pure Pathos setup in their room. Although not quite reaching the very best results, the relatively big speakers matched very well into the small room.

Besides the big setups, there were several rooms which had small and affordable equipment delivering nice results. These kinds of the rooms were Hifihuone 1 (Sonus Faber & Primare), Sound Factor 2 (Penaudio & Rega), Alphaudio & Graditech (Forvoice, Devialet, Mac Pro) and Hifi Q (Triangle & Aurum). I think that Hifihuone might deserve the best price/quality price of the show. Their setup consisted of Sonus Faber Venere 1.5 speakers and pure Primare electronics. The critical things of the sound reproduction were handled very well and the performance was quite involving and easy to access (not a surprise by SF speakers).

The very best rooms, of which we all had very homogenous opinions, were easily found. The most typical features of the sound reproduction of them are written separately in the next part of this writing. The rest is left for photography only. The specific lists of the equipment will also be missing, again, but I believe they are not so necessary in this kind of context.


The Very Best Rooms


Ataria & Audist room
The Ataria & Audist setup consisted of the massive Fischer & Fischer SL 1000 speakers driven by MBL electronics. I got the sweet spot here, but actually the other chairs delivered also good results. We did not found any critical flaws, except some clear negatives caused by the room modes. The sound was really powerful, extensive and well in balance (a couple of exceptions in bottom end). We could enjoy also the exceptionally big sonic picture. Agreed was, that this was the most impressive room of the event, although not quite the best in every feature.

Audio Pori room
Audio Pori had brought the old Ensemble Reference speakers into their room. The speakers had very massive stands and extra weights on them. They were fed by ASR Emitter II amplifier and Brinkmann vinyl player. The demonstrator, Mr. Pekka Ylitalo, demoed successfully how well the old and well-made speakers will do when the setup is worked out properly. The sound was very resolving, fast and vivid, and all the music was framed into the very dimensional and open sonic picture. A pity was that one of the group members missed this room.

Hifiklinikka & Santtu Engineering room
Hifiklinikka and Santtu Engineering demoed Verity Audio Finn speakers, Ensemble amplification and Transrotor vinyl player with SME IV tonearm and Benz cartridge. The listening results were just as good as every time before! Again, the music reproduction was very fast, effortless and transparent. But because of the lacks in room acoustics, the sound was also a bit too aggressive and confused when higher volume settings were used. Anyway, the setup showed its nails so clearly that even ordinary visitors should have noticed its strengths and potential.

Harrin Kaiutin room
One of the best price/quality speaker demonstrations was held in the Harrin Kaiutin's room, once again. The sound was very well in balance and had not remarkable flaws at all. Naturally, the last bits of extensions, details, dynamic contrasts and realism were missing in comparison to the much larger and much more expensive reference speakers/systems. But in this event category, this setup easily belonged to the very best group. Again, there were no remarkable "bottle necks" in the front end, which consisted of Ayre and ASR electronics.

Sound Factor room 1
The Avantgarde Acoustic Zero 1 speakers were fed by EAR Acute III and a laptop in Sound Factor's first room. Music samples were reproduced very mercilessly reminding partly features that PA-speakers commonly offer. The sound was very fast, open and well controlled, but in our opinion, had also slight lacks in tonality, extensions and soundstaging. We suspected that the room ate a bit too much from the bass, just as it did years ago with the MG 3.7s, resulting in slightly thin over-all sound. So, this setup was a bit bipolar. Anyway, I think that by help of its strengths the setup deserved its place among the very best ones.
The Rest Photos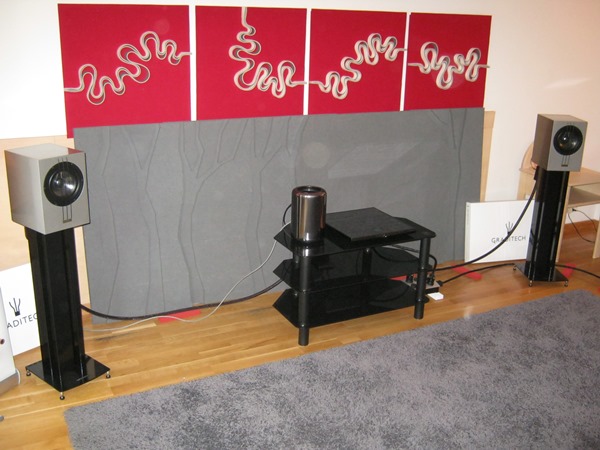 Alphaudio & Graditech room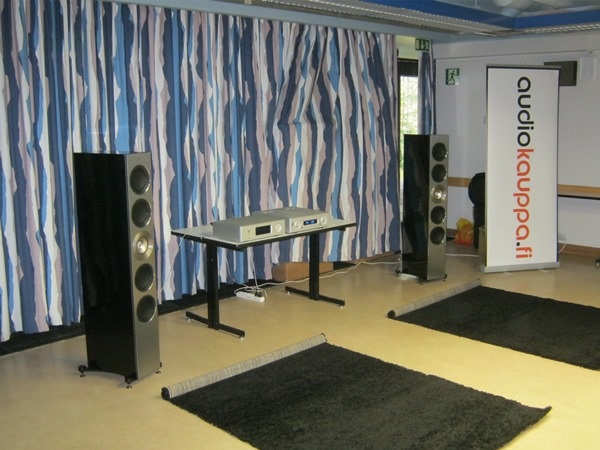 Audiokauppa room
Hifi Guru car hifi

Aaninen room

Hifihuone room 1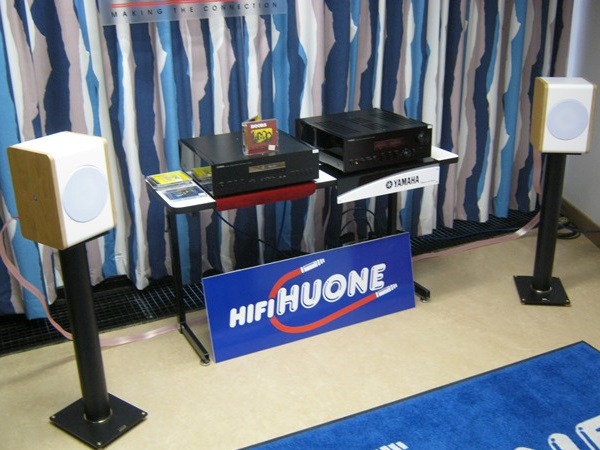 Hifihuone room 2

Hifimesta room

Hifi Q room

MrHifi room

Nippon Hifi room

Silence Audio room

Sol Audio room

Sound Factor room 2

Sound Gallery room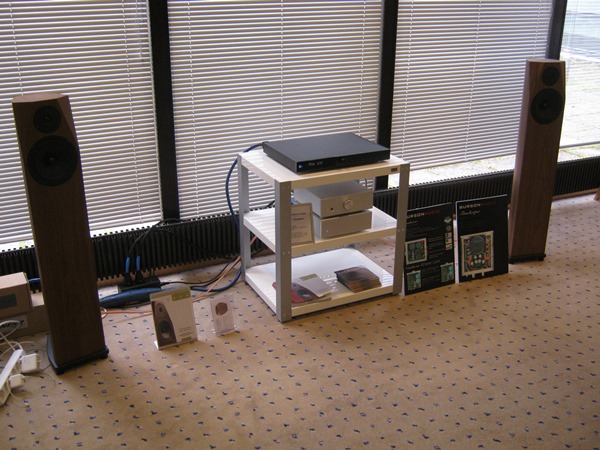 Turpex room